Dallas TAAP
Dallas TAAP is comprised of individuals, addictions counselors, prevention specialists, and other persons who have a direct interest in the field of addiction. Our  members are professionals dedicated to the treatment and recovery of individuals and families struggling with alcohol, drugs, and the devastating illness of chemical dependency. Many of our members also serve a clientele that suffer from other addictions as well.
Goals and Objectives:  The Dallas Chapter of TAAP seeks to promote the advancement of addiction focused professionals by uniting alcoholism and other addiction counselors throughout the North Texas Region. United we have voice in critical matters relating to our profession, as well as those we serve.  By means of legislative initiatives, promotional campaigns and professional networking opportunities, TAAP promotes awareness of chemical dependency issues in Texas.  TAAP advocates for standards for licensure and certification of qualified counselors to ensure the competency basis of those who provide chemical dependency counseling.
Through:
1.Legislative Advocacy
2.Professional Growth Opportunities
3.Academic Growth Opportunities
4.Business Growth Opportunities
5.Peer Assistance
6.Ethical Standards
Dallas TAAP Executive Board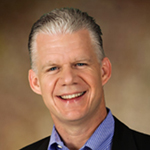 Gary Cochran, MA, LPC-S – President
Campbell Counseling Group
Marie Krebs, MS, LPC, LCDC, SRT, CDWF, CCPS – Immediate Past President 
Spiritual Director
Susan Schaffer – Treasurer 
Managing Partner
Red Hat Association Management 
Nancé Headley M.S., LCDC – Secretary
Southwest Regional Director
Holistix Treatment Centers
Scott Wisenbaker – Facilitator
Executive Director, Solutions of North Texas
Shanon Purtell, MA, LPC-S, NCC – President Elect
Certified Anger Resolution Therapist
Stephan Marion – Scholarship/Social Media
Outreach Professional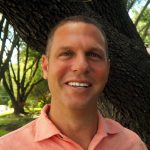 Chris Mcguire – Advocacy
Founder and Program Director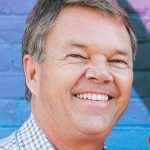 Steve Paul – Membership/Website
Director Referral Relations
Healing Springs Ranch
Micah Petty – Hospitality
Market Director
Amy Campi, LPC, LCDC – Continuing Education
Mailing Address
11700 Preston Road, Suite 660 – #229, Dallas, TX 75230
Local Chapters of TAAP
Click on any Chapter Below for More Information on Chapter Events & Activities
TAAP is the Texas State Affiliate to NAADAC.  NAADAC, The Association for Addiction Professionals, is the largest national organization for addiction-focused health care professionals with 11,000 members.  NAADAC is dedicated to the professional growth and development of addiction specialists.